Idea  executed is the ultimate essence.
...Fresh ideas for managing your most valuable assets.
Structuring & Placement Advisor for a reputed Real Estate Company in Eastern India - US $30 Million.

Syndication of Foreign Currency Loan for a Port Company in India - US $35 Million.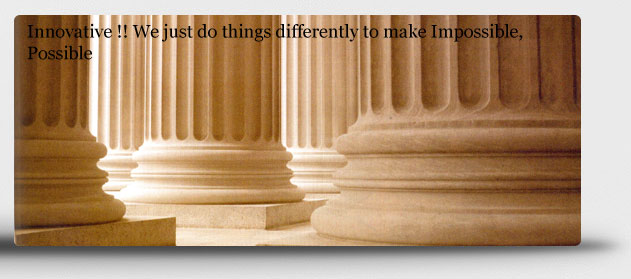 Mission
Our Mission is to set new standards in partnering with our clients & providing them with integrated financial solutions. We strive to create & open respectful work place that encourages people to work together & with our clients to deliver superior products services results & support.

We aim for higher specialization & to assign appropriately skilled professionals to meet all client specific requirements.

To assist expanding clientele through a strong national & international presence.
Vission
"Financial Architect in Building & Growing Businesses."

Our vision is to become most admired financial advisors, renowned for our expertise in Funding solutions, and most valued for our advice, innovation and execution.